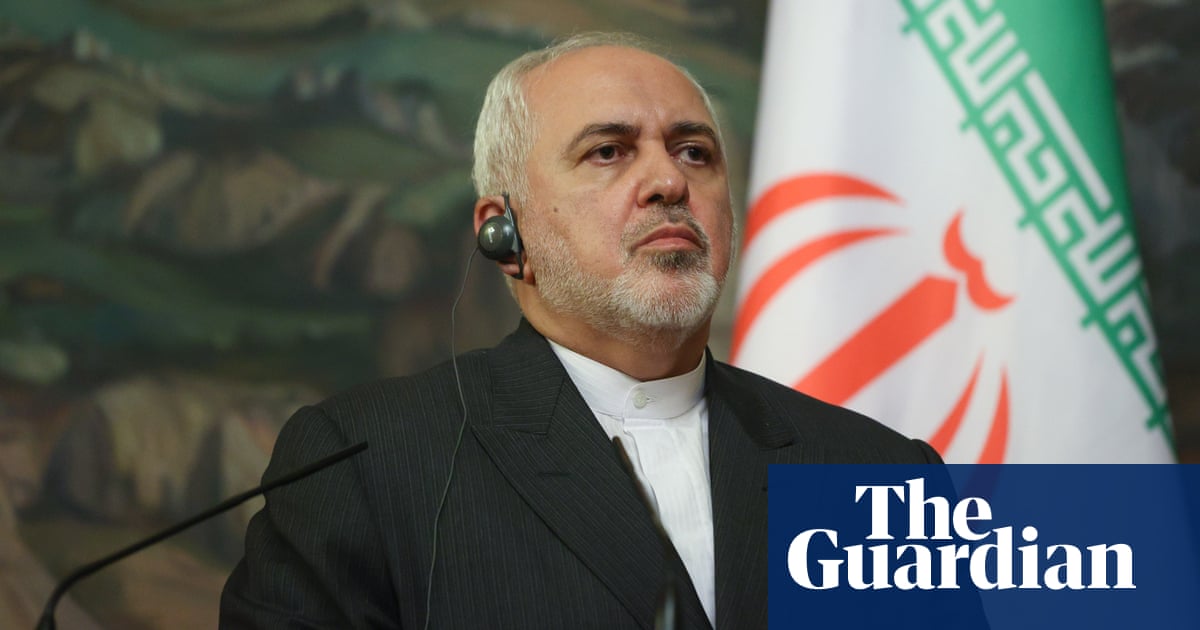 UN secretary general Antonio Guterres has told the security council he cannot take any action on a US declaration that all UN sanctions on Iran had been reimposed because "there would appear to be uncertainty" on the issue.
The US secretary of state, Mike Pompeo, said last month that he had triggered a 30-day process at the council that would lead to the return of UN sanctions on Iran on Saturday evening. He would also stop a conventional arms embargo on Tehran from expiring on 18 October.
But 13 of the 15 security council members say Washington's move is void because Pompeo used a mechanism agreed under a 2015 nuclear deal between Iran and world powers, which the US quit in 2018.
"There would appear to be uncertainty whether or not the process … was indeed initiated and concomitantly whether or not the (sanctions) terminations … continue in effect," Guterres wrote in a letter to the council, seen by Reuters.
"It is not for the secretary-general to proceed as if no such uncertainty exists," he said.
Iran's foreign minister, Javad Zarif, meanwhile said that the imminent reimposition of UN sanctions against Tehran was a "false claim" by Washington that it knows will not happen.
Speaking on state television on Saturday, Zarif said there was not mechanism for the US to enforce its controversial "snapback", and warned that other countries would be subjected to the same treatment if they did not resist America's move.
"The Americans claim that … within a few hours, the resolutions [sanctions] will return. But they themselves realise that this is a false claim," Zarif said.
"The Americans as a rule act as a bully and impose sanction … The world community should decide how to act towards bullying," Zarif said, hours before the US move was due to take effect.
"As they (other countries) will face the same thing tomorrow when America takes the same action towards the Nord Stream project, as well as other projects because a bully will continue to act as a bully if he is allowed to do it once," Zarif said. The US and many European countries oppose the Nord Stream 2 pipeline, which they say will increase Europe's reliance on Russian gas.
Washington currently insists it is still a participant to the 2015 agreement, even though it left, so it can activate the "snapback" option.
"The Americans claim that … within a few hours, the resolutions (sanctions) will return. But they themselves realise that this is a false claim," Zarif said.
The US knows that UN sanctions will not return "so they have resorted to bullying, and said they will sanction anyone who sells weapons to Iran".
Zarif stressed that "there is no thing called 'snapback'. There is no automatic mode. It's not like anyone who's had a fight with their mother can up and create a 'snapback' mechanism."
In mid-August, the US suffered a resounding defeat at the UN security council when it tried to "indefinitely" extend the arms embargo on Tehran that starts to expire in October.
Pompeo at the time accused allies Britain, France and Germany of "siding with Iran's ayatollahs" when they refused to extend the embargo. On Saturday, he said Washington would impose "consequences" on those who failed to observe sanctions.
"If UN member states fail to fulfill their obligations to implement these sanctions, the United States is prepared to use our domestic authorities to impose consequences for those failures," Pompeo said in a statement.
He said that in the coming days Washington would announce additional measures to strengthen the implementation of the UN sanctions and "hold violators accountable".